Busy, hot and gritty, with mototaxis careening through narrow streets. Chincha is not what I was expecting. To be honest I didn't have a concrete idea of what to expect, but it has been a surprise.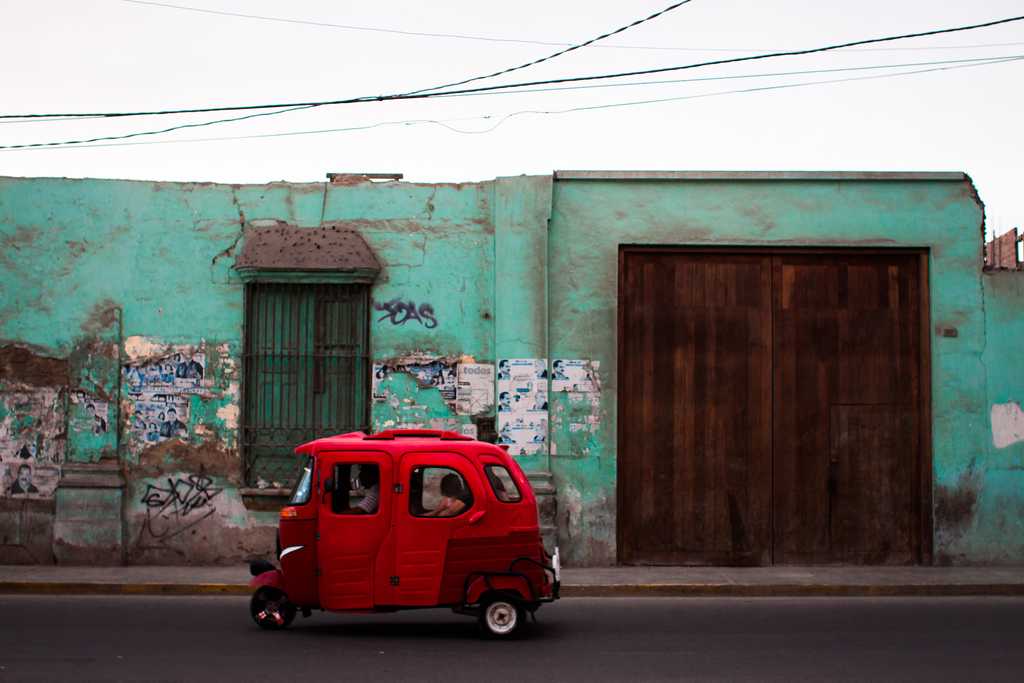 The whole place looks like it's midway through demolition, with concrete facades and street frontages with nothing behind them. In reality, it still hasn't been totally rebuilt from earthquakes that hit the region in 2007.
Chincha is 2-3 hours by bus south of Lima. The seemingly endless sprawl of Lima's slums finally gives way to the Atacama Desert.
Not desert in the Australian sense mind you, where the land is very much alive with flora and fauna. What we have here are sandy dunes with no signs of vegetation, broken up by occasional townships on the coast.
We are getting very good at doing lots of unnecessary walking. Quico, a local friend, suggested a shortcut for getting to the bus terminal in Lima, but then we found out it's actually right at the other end of the street. So we walked 10 blocks in the heat in central Lima.
We arrived in Chincha with an assumption that we'd easily find hotels in the main square. So we walked, then split up to actually find accommodation. The Plaza de Armas, deserted in the early afternoon heat, filled with locals as the sun fell. Kids played in the fountains.
We wandered aimlessly for a restaurant before giving up and getting a mototaxi to take us to Chifa. Chifa is a uniquely South American cuisine; Chinese food that originated from immigration 100 years ago, blending with local Peruvian influences over the years.
The Chifa was delicious by the way.
So tonight we are staying in a hotel that costs AU$14/night. Our window overlooks either a bar, or kareoke place, or strip joint. I can't really tell from either the music or clientele, but it's 1am on a Tuesday night and there's no sign of stopping.
Tomorrow we'll do some exploring and then take off further south. We wanted to be in Chincha for some of the Verano Negro festival, but that doesn't start for another week.
We will probably have to get better organised.