Our quest for breakast takes us to the markets!
So, I get the impression that not too many tourists stop in Chincha Alta. The place is too busy, and too raw, to make its mark on the typical itinerary.
Chincha has a huge, laberinthine market off the main street, half way between the Plaza de Armas and the bus terminal. It's a market for locals, with stalls selling fresh produce, meat, cheeses, homewares, and whatever else. There was a woman with netted bags containing live ducks and guinnea pigs. It's a bit of an eye opener, but you get to see the face of really most of Peru. Just don't go in with anything you aren't prepared to lose.
Renee and I, I am certain, were the only tourists in the market. We bought eight bread rolls and some cheese for 2 soles. Renee struck up conversations with the women selling cheese, and another selling vegetables, as they wanted to know where we were from and what we were up to in Peru and in Chincha. One asked us to say hello to Cusco for her.
Of course, being a spectacle has its downsides. As we were trying to leave the market a woman slashed my backpack.
We weren't planning on going into the market, and so I was carrying way too much stuff. I felt her standing way too close and instinctively moved out of the way, though it wasn't until we were back at the hotel I'd realised she had actually got inside.
I was pretty fucking lucky actually. My passport, wallet, phone and camera were all still there. A second or two later and it would have been gone, but I moved out of the way at just the right moment.
I will have to change my strategy I suppose, though like I said I had all this stuff because the detour to the markets was unplanned. So, some gaffers tape and a cautionary message to other wouldbe theives and the backpack is good as new.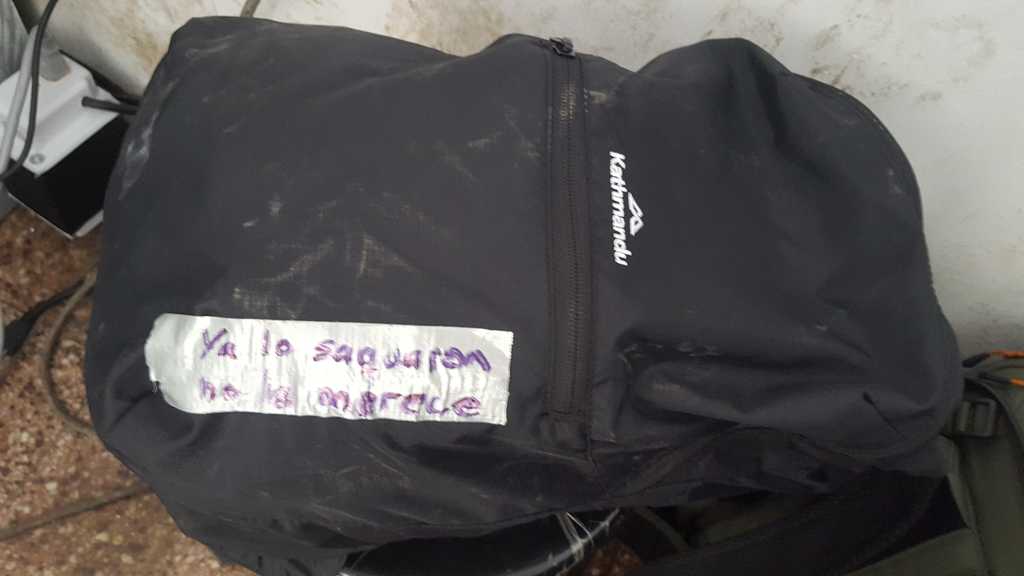 Chincha Alta markets. If you're in town, it may be worth a look. Go in with 10 sol in coin and keep your fucking valuables well away.