Enormous stone towers signify the dead.
30km Northwest from Puno are the ruins of Sillustani. There, you will find huge stone funery towers, in a dramatic setting on a hill overlooking Laguna Umayo.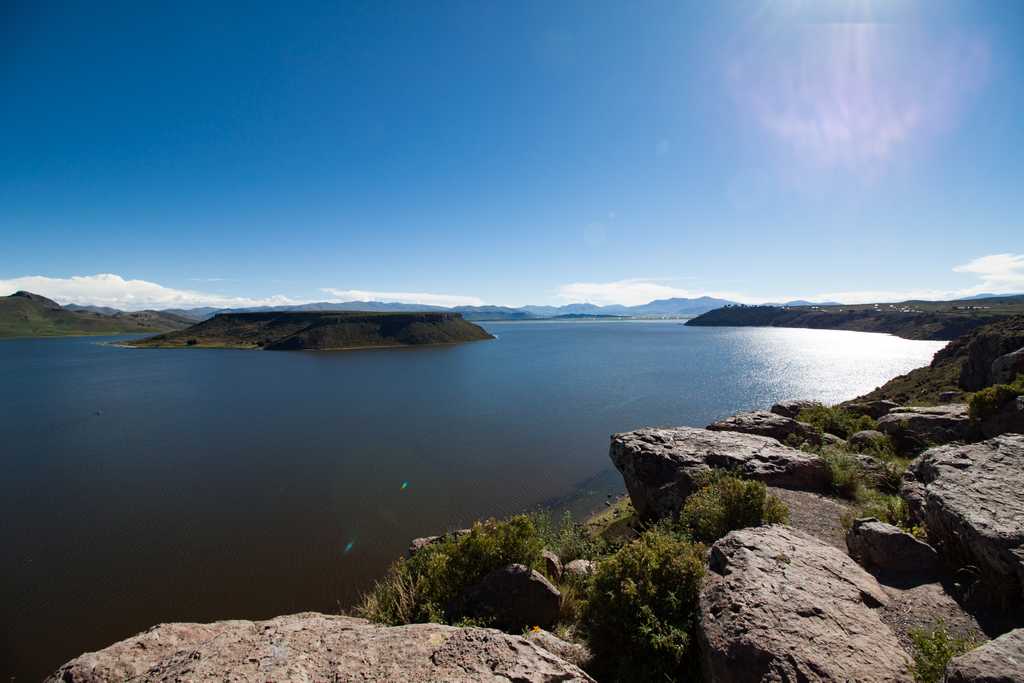 The general consensus on the internet is it isn't worth the effort to try and make your own way there. This would involve catching one of the Juliaca bound collectivos, asking to be let out at the Sillustani turnoff, and hoping there's a taxi waiting to take you the rest of the way.
Or, a tour will cost you s/30. All the agents have the same tour, and most pool clients anyway, so just go with whoever gives you a good deal.
So, tour we did. We set off from Puno's Plaza de Armas in a bus with nine other tourists a short time later.
Set atop a hill are the collection of funery towers. Large stone monoliths that mark the death of priests and nobility. All the towers have mini doors facing East and the new day, just so the spirits don't feel trapped.
The towers were a pre-Incan tradition of the local tribes. The elite were buried encased inside the stone. The Inca, being Inca, co-opted the tradition for their own nobility. It's a good example of how the conquerers maintained some of the local customs for their own purposes.
Of course, well versed in one-upmanship, the Inca towers are taller and larger in diameter than the older towers, and use the perfect, seamless stonework found in Incan holy sites.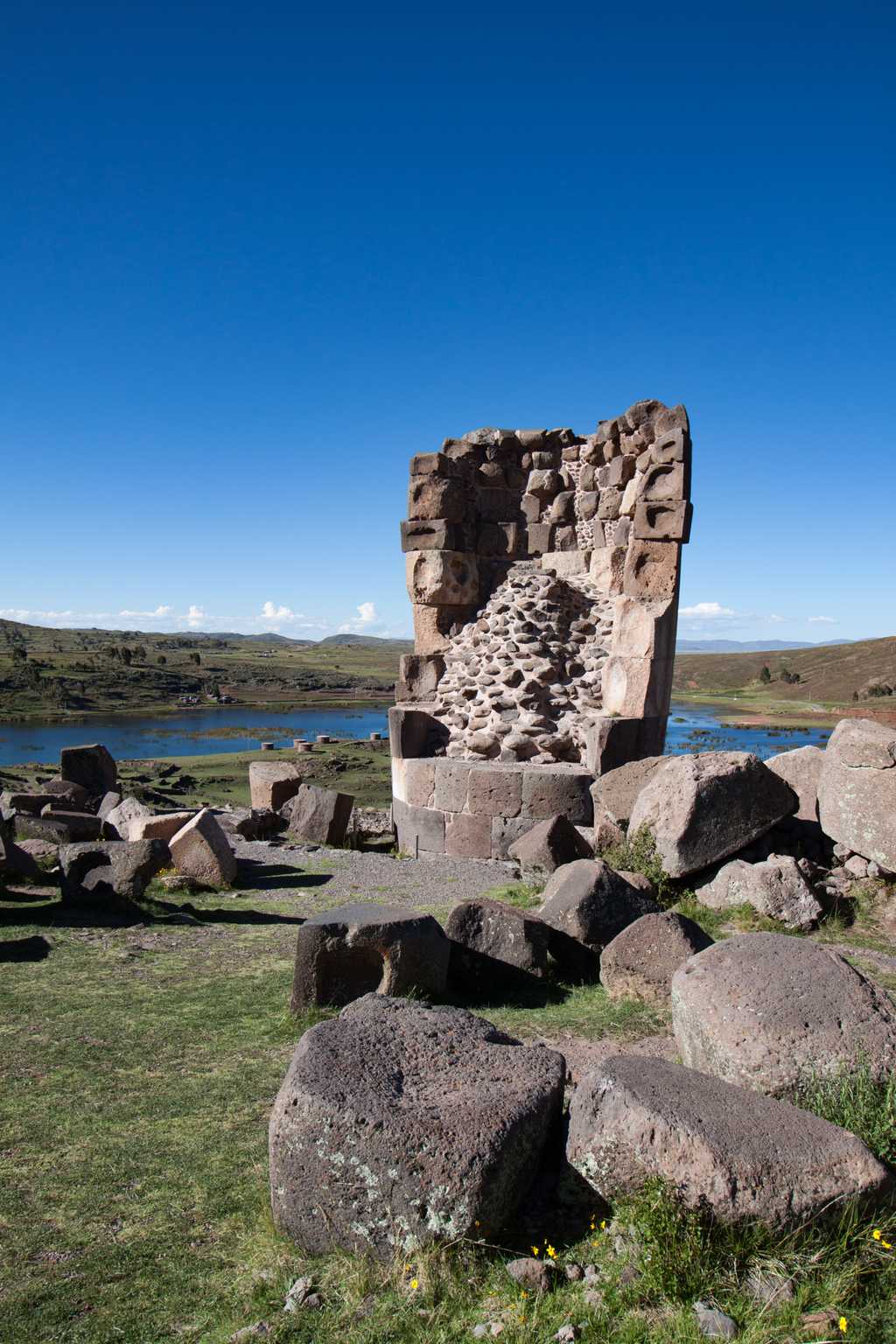 The setting and the ruins were quite impressive, but our tour was a bit shit. Our guide gave the minimum of explanations that five minutes on Wikipedia would beat. On the way back to Puno we stopped in at a family home to see how the locals do. To me, this felt both awkward and contrived. The family didn't appear to want us there, and I didn't like the spectacle made by the guide.
Guys, gather around the kitchen bench, look at this weird stuff they eat! yuk, right!?
Wait, I can get a selfie with a llama?! I take it all back!