What better way to experience the sacristy of the Sacred Valley than by climbing a cliff face and ziplining back down?
Back at home, I read about this one of a kind hotel in the Sacred Valley… or more precisely a glass hotel room on the edge of a cliff of the Valley. In order to reach your room you have to take a "via ferreta", rock climbing attached to safety cables, with steel steps drilled into harder parts of the course. To check out, it's a zip line to the bottom.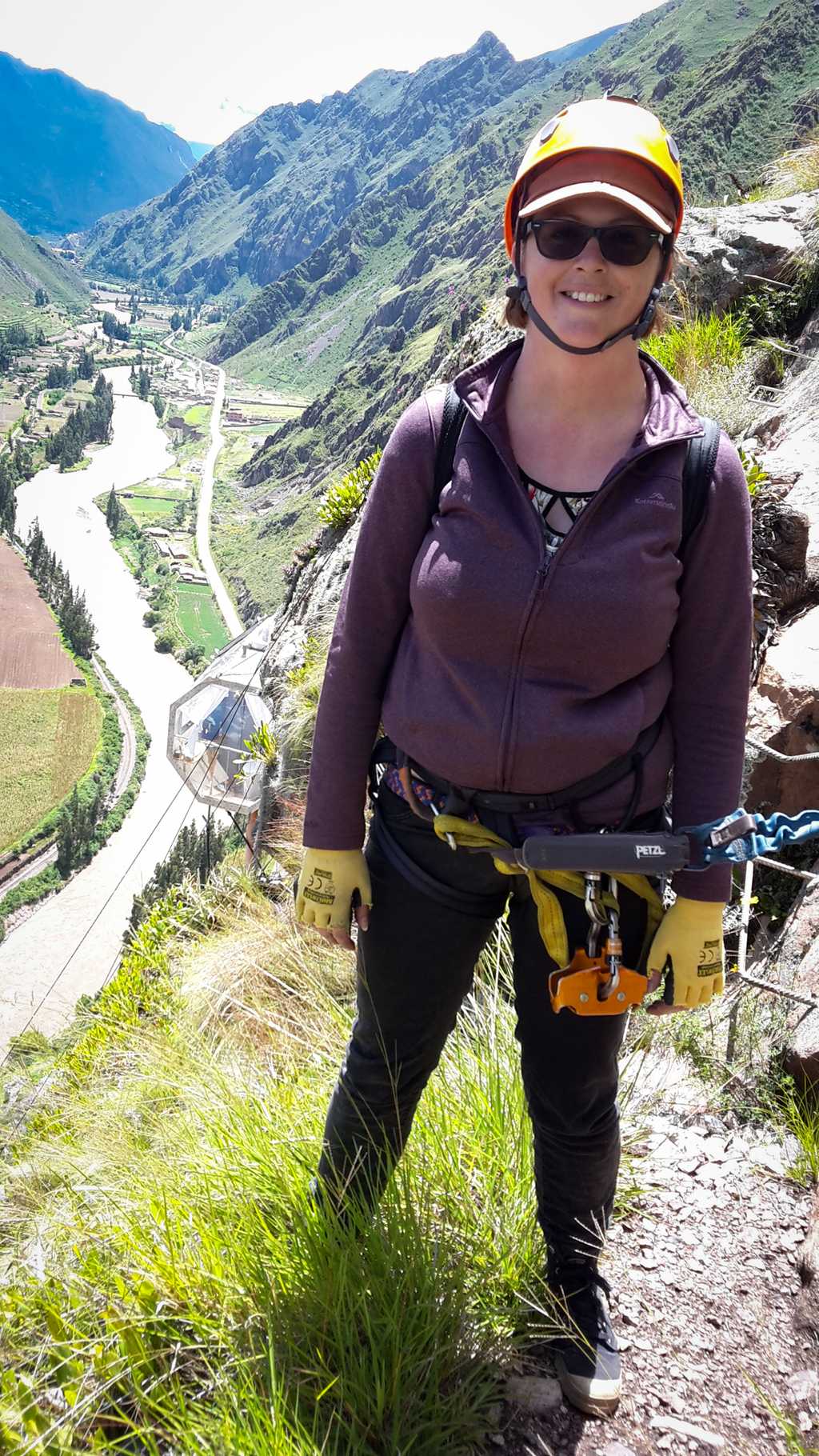 So, we couldn't afford the S/.1,000 ea price tag, but the rest of it sounded cool.
I opted to just zip line with Natura Vive, the company that operates the hotel. We had just finished the Inca Trail and I wasn't sure if some hidden pain was about to emerge from deep within. The guide collected me from my hotel in the morning. We picked up three Israeli men from their place, then headed back to the Sacred Valley. A middle aged Spanish lady later joined us, she was staying in a picturesque boutique hotel. I soon realised that everyone else was doing the via ferreta, and I didn't want to be the only one walking the chicken track. Especially given the age of the lady.
Turns out, the Spaniard is an experienced mountain climber from the Basque region, and the Israelis are taking leave after finishing their conscription in the army. So, somehow it worked out that the other guys went on ahead, and I had my own personal guide – the boss man. I got a good balance of "you're doing well",  and "put your foot over there", as well as a couple of well timed pushes to the butt when my legs just wouldn't go.
The guide kept my camera and at various points called on me to pose for a photo, in spite of my protests: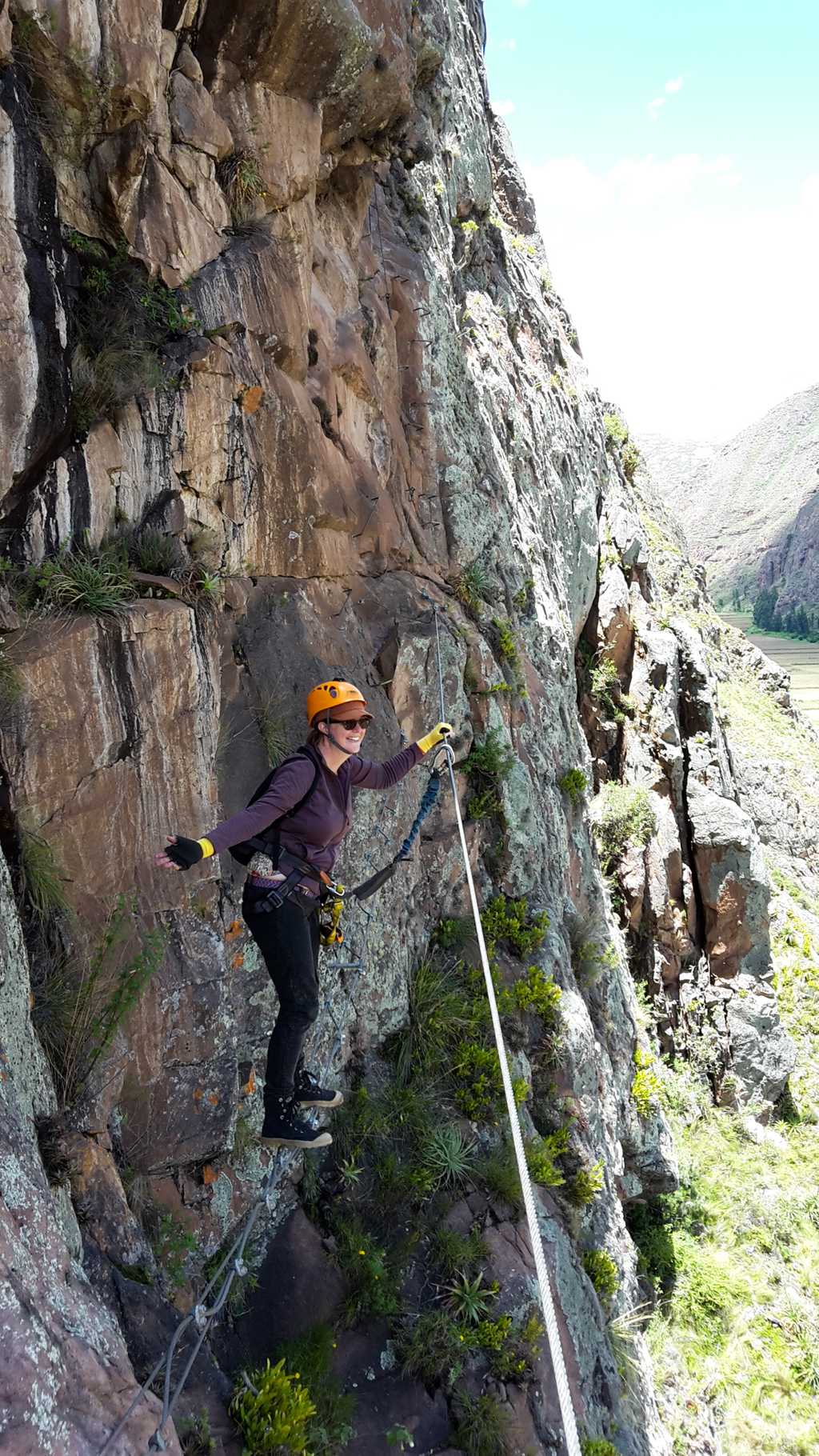 I shocked myself with how good it felt to climb the cliff face and with having absolutely no fear of the heights. Maybe it says a lot about the safety equipment and staff.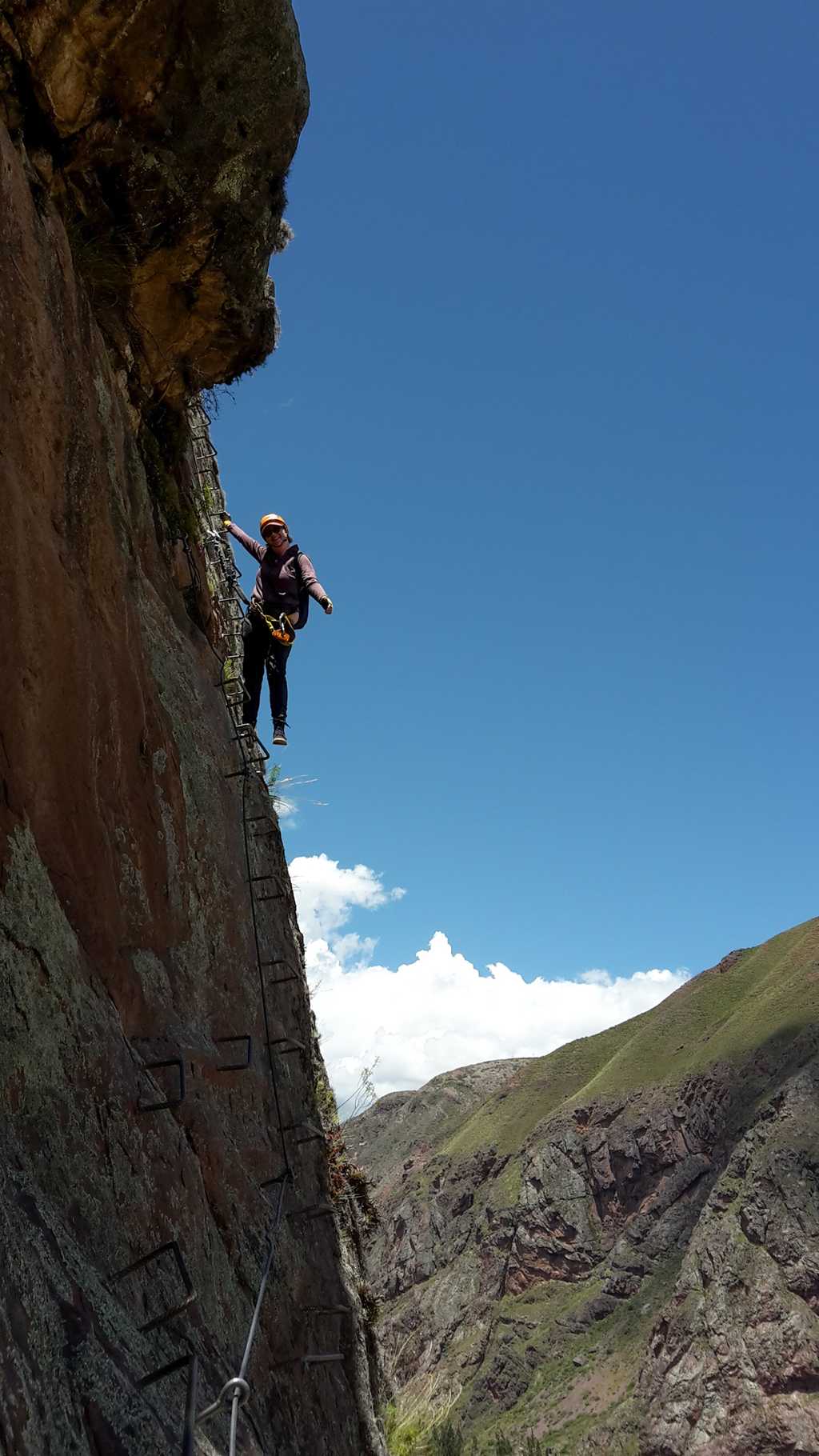 Once at the top, it was a quick series of ziplines to the bottom. All the faster for having a small group (which I didn't see until this point).  To be honest, I didn't find the ziplining that thrilling. It was fun, flying through the air and all. But as the bruises on my knees can attest, the climb turned out to be the most memorable for me.