Getting out of Colca Canyon usually means a trip back to Arequipa, five hours in the wrong direction.
Recently, 4M Express have started offering services from Chavay to Puno or Cusco, travelling during the day, with stops along the way.
Five hours in the wrong direction, then another ten hour night bus sounded like a shit time, so we took the 4M to Cusco. Its more expensive than the other options, but you see country you would never see on a night bus between cities. The stops seem to help with travel sickness too.
Renee and I were the only passengers on the Wednesday service. To be honest, I was just glad they went ahead, but the guide was very friendly and knowledgeable. Just two passengers also meant we arrived in Cusco two hours ahead of time.
The first three hours of the trip are on a fairly rough dirt road, used mostly by mine vehicles. The rugged Colca vally reminded me of South Australias mid north.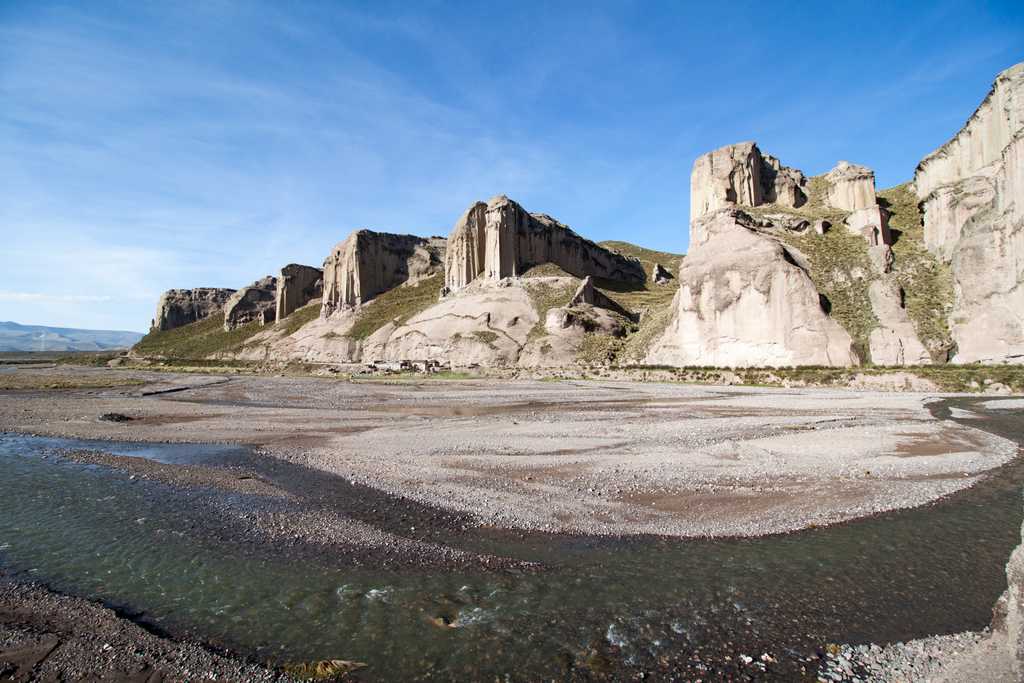 We stopped in a town I forget the name of for a coffee, before continuing. The rest of the trip is on a decent bitumen road, a welcome change after the 3 hours of corragations.
We passed 4500m before heading down into the Cusco valley, a dramatic change in landscape. Everything is so green. We couldnt figure out why the area wasnt a tourist magnet. A bit inaccessible I guess.
The 4M Express gives you the option of lunch for an additional US$20. While Im sure it would have been great, it would have been, by far, the most expensive meal we have had in Peru. Instead, the driver let us stop in at a bodega for some fruit and snacks.
The entire trip went smoothly and we arrived in Cusco by mid afternoon. Overall the 4M Express was a great way to get to Cusco. Two passengers cant be good for business, even if it is more expensive, so I up the Chavay – Cusco route picks up in popularity.