We spent three days in a lovely costal town called Paracas, on the South Coast of Peru, 250 km below Lima.
I commented to Michael that Paracas is how I imagined Chincha to be, though maybe a little more tourist driven. It's relaxed, easy going. Musicians busk in the street, everyone walks at a slow pace.
Many of the buildings have signs reading "Paracas es turismo, no puerto industrial," protesting against the expansion of industry in this ecologically important area.
Paracas basically has the highway, a middle street, and the seaside promenade. There are sprukers outside of each of the many restaurants and tourism agencies, but they're not too pushy. By the end of our time there, a few would just say, 'hi, how's it going?'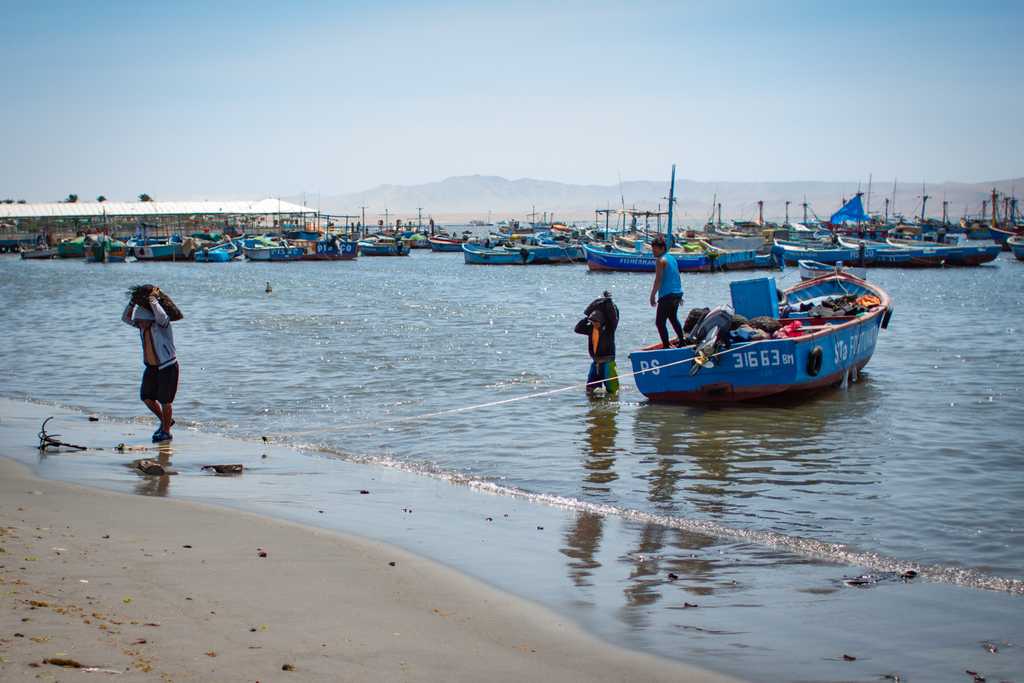 Paracas seems to be a popular place for Latino tourists and weekend visitors from the capital.  The bay is beautiful, with sand dunes in the background, calm water in the bay, and brightly coloured umbrellas lining the shore.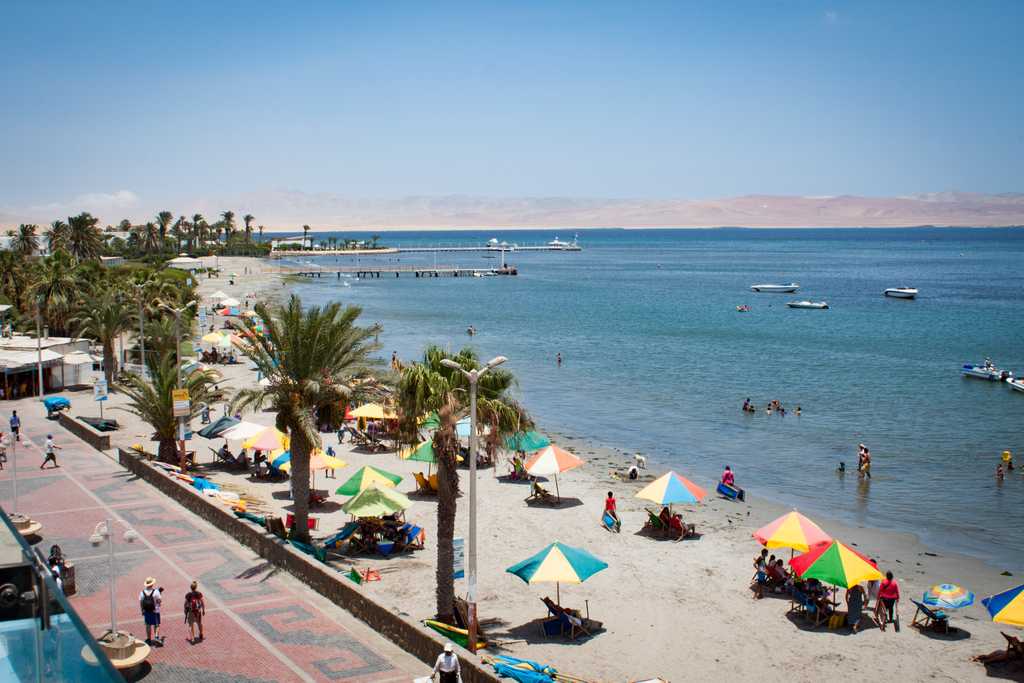 We noticed that not one of the families or individuals swimming were gringos. Maybe we're spoilt from home, maybe we're just too fussy. The weather was hot and the water refreshing; but the sand is blackish, with occasional lolly wrappers and empty bottles, and the shallows are filled with green kelp which sticks to your skin with each wave. The local kids seemed to have heaps of fun, but we couldn't bring ourselves to go in.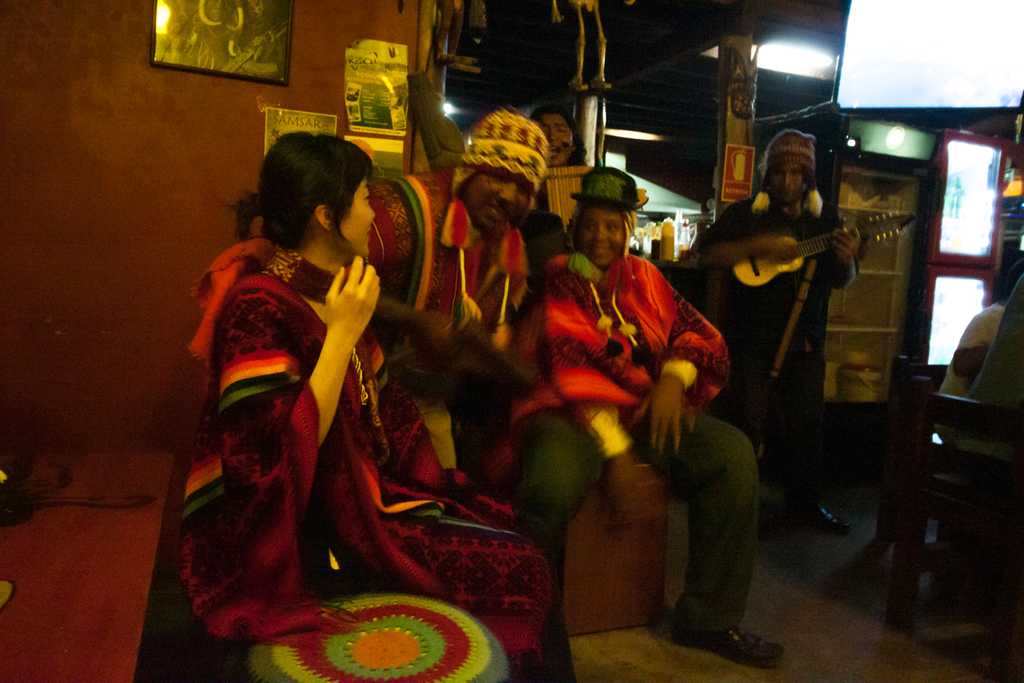 Apart from dining in restaurants three meals a day and admiring the view, we did partake in some activities: we went on a quad bike tour of the Paracas National Park, which is mostly sand dunes and ocean;  we hired pushbikes and visited the museum, a 10 km return trip through desert; and went on a boat trip to the Ballestas Islands, the 'poor man's Galapagos'. Each of these were fun and I'd love to tell you about them but I think Michael wants to.
The tour companies also offered day trips to other places like Ica and Huacachina, but we decided to go there to stay rather than paying for tours.